Instructions
All fields marked with (*) need to be compulsorily filled.
An Application Number will be displayed, once you successfully submit the online Application Form by making an Online Payment.
Quote this Application number on any communication with us
VVRS Query Management System:
Applicants are strongly advised to use VVRS Query Management System (VVRS- QMS), rather than emailing, to get a quick response.

Register and Verify your Email ID.
Click on [ Any Queries? Ask us ] on your dashboard.
Select the query category and submit your query.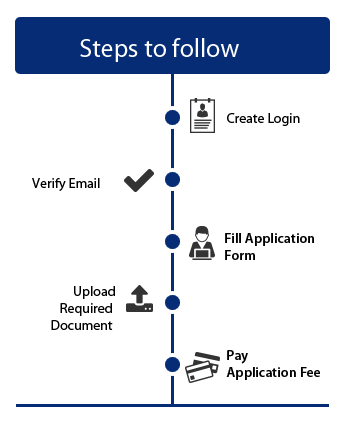 Success link
Error link